Law and Political Science
Department of the Combined Graduate Program in Law and Political Science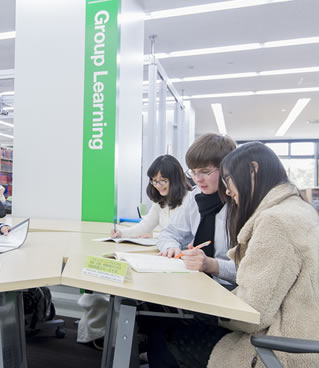 The Graduate School of Law in Nagoya University (GSL) has been committed to English-taught programs in Law and Politics since 1999. In that year, as a natural extension of ties with universities in Asia and Central Asia, the faculty undertook to establish a two-year Master course in Law and Politics. Open at the outset to students from partner institutions in Vietnam, Laos, Cambodia and Mongolia, the first students under this initiative were admitted in 1999. In the following year the program was extended to universities in Uzbekistan, and admission to study toward an English-based doctoral degree was approved in 2004. Today, the GSL is home to a unique and vibrant student community, with 53 Masters and 21 PhD candidates currently representing 15 countries.
The program is complemented by social activities, student mentorship arrangements, private and public sector internships, language instruction through the Education Center for International Students, annual participation in the Japan Inter-Collegiate Negotiation Competition, and a set of student-driven cross-national seminars (the Peer Support Initiative). These features of our environment reinforce and supplement the opportunities of the traditional academic curriculum in law and politics.
Classroom instruction is enriched through course offerings taught by legal staff of major local corporations, by practicing Japanese lawyers, and by reporters with front-line experience in covering both domestic and foreign news for Japanese media organizations. Optional intensive courses offered between terms further supplement the core curriculum. Students in the Masters program may also include units taught at the neighboring Graduate School of International Development toward the 30 units required toward the degree. Courses outside the program but within the scope of the candidate's research interests may also be approved, depending on educational and research requirements. In addition to the coursework requirement, students on the Masters program are required to complete a thesis under the supervision of a member of academic staff. Refl ecting on the considerable emphasis that is placed upon this extended piece of work, a mandatory semester course on the writing process is followed by two optional semester-length courses that draw upon and support the later phases of student research and writing up.
We are proud to count among our graduates staff of core ministries, counsel in major corporations, active lawyers and progressive academics of the jurisdictions that have enriched our environment through participation in our programs.